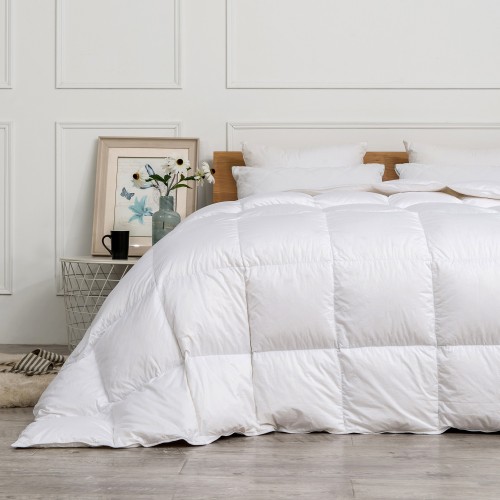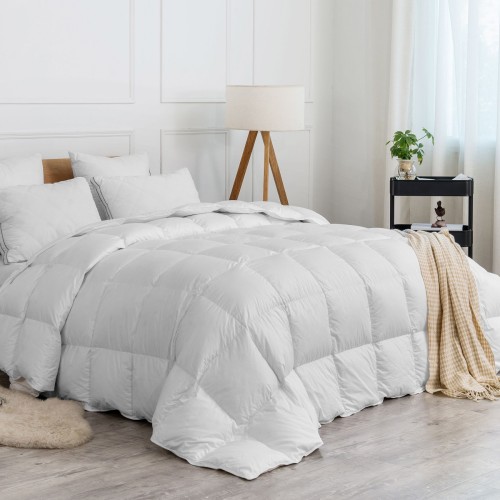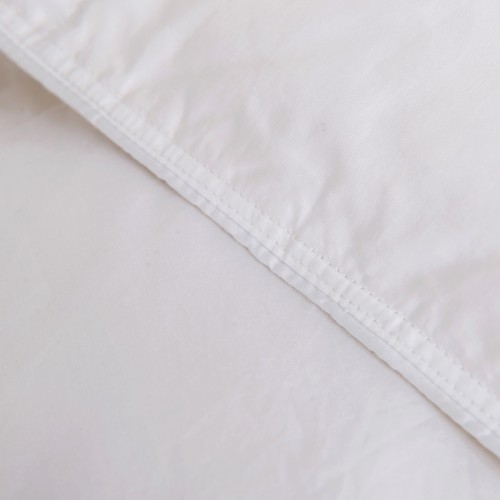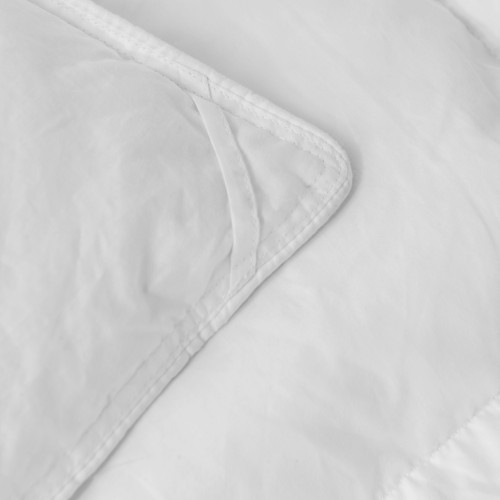 ECO 30% White Duck Down Duvet Warm Winter Duvet Insert Luxury Winter Designer Bedding Comforter
Item specifics
Fabric

233TC
Filling

30% White Duck Down 70% White Duck feather
Filling weight

450gsm
MOQ

100pcs
Port of Shipment

Shanghai or Ningbo
Origin

China
Care

40 degrees centigrade Machine Wash
Description
ECO 30% White Duck Down Duvet Warm Winter Duvet Insert Luxury Winter Designer Bedding Comforter

Resilient natural feathers encased in a premium 100% cotton cover provide medium support while a unique protective barrier completely prevents quill intrusion through the fabric, allowing you to drift into deep, relaxing sleep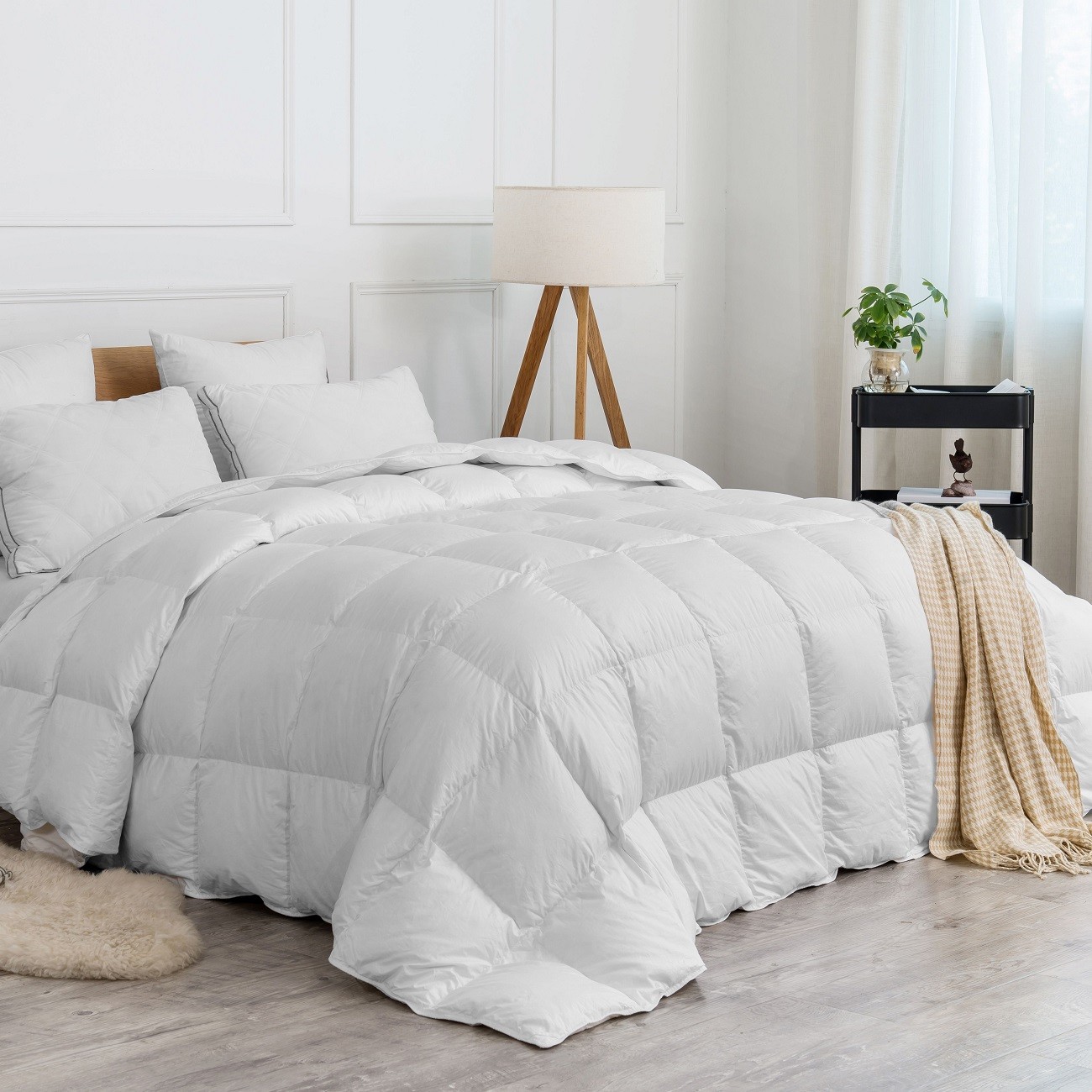 Features
• 100%cotton downproof fabric
• Pure nature filling
• Winter warm duvet
• Economic choice
• Downproof treatment
• All sizes,colors and customizations are available
• Machine washable
• Guaranteed for 10 years
We support the quality of our products, and we guarantee that no other retailer can provide a more comfortable goose feather quilt at such an incomparable price.

Dimensions

135 x 200cm

Packing

Leading Time

30-45days

PCS/Container

1000PCS/20GP
1800PCS/40GP
2500PCS/40HQ

Season

Winter

Warm/Soft

Style

Quilted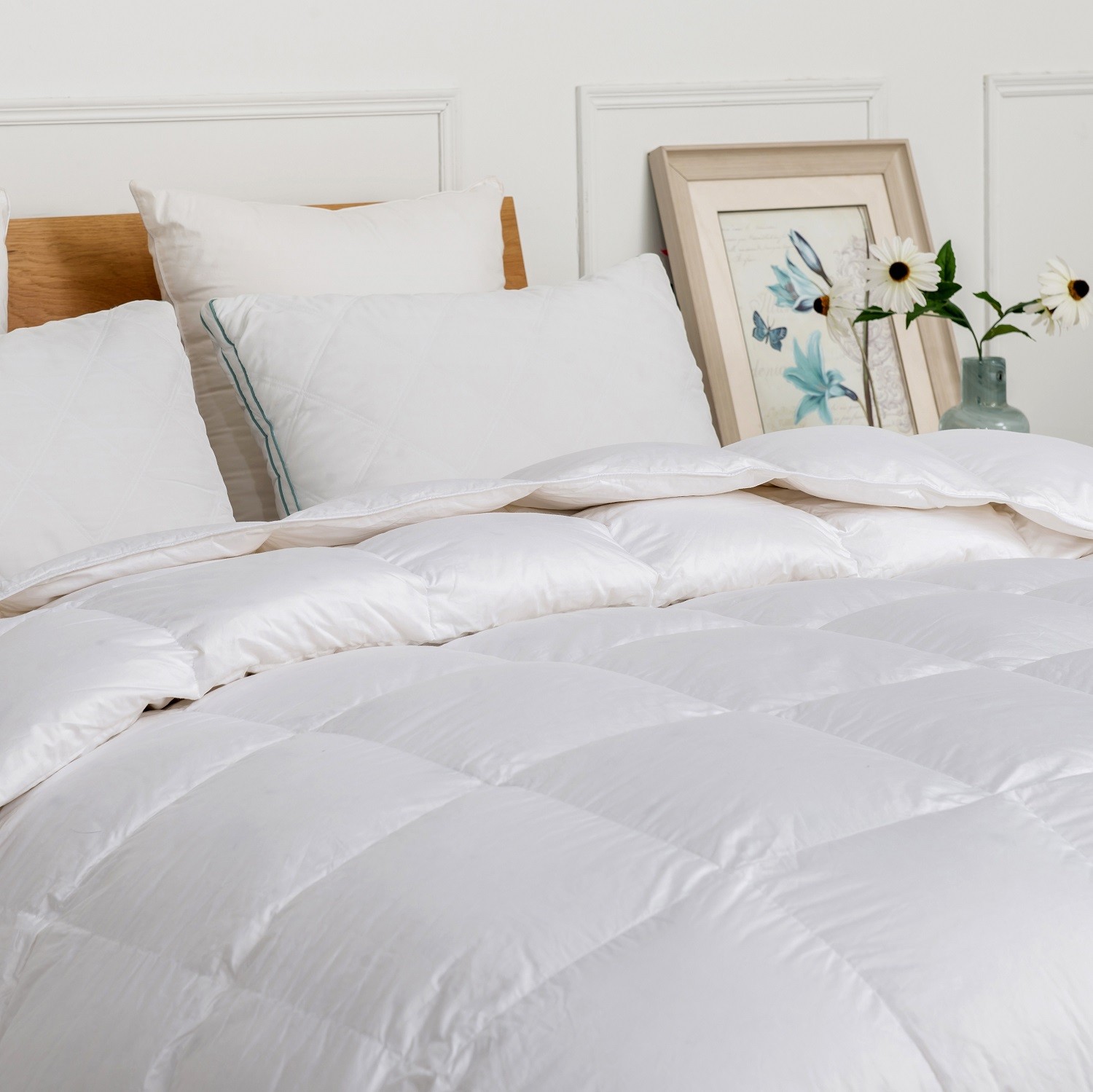 Duvet 1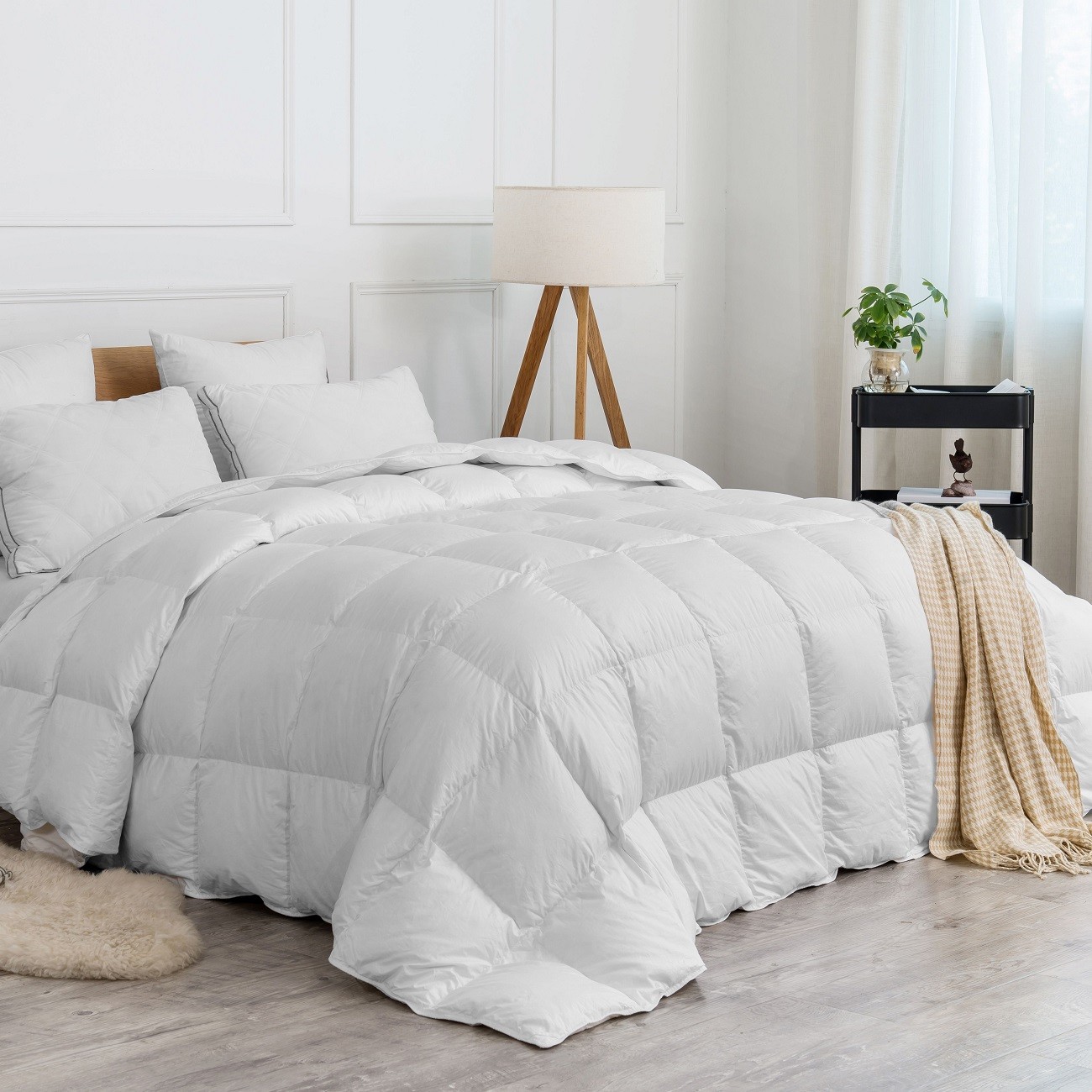 Duvet 2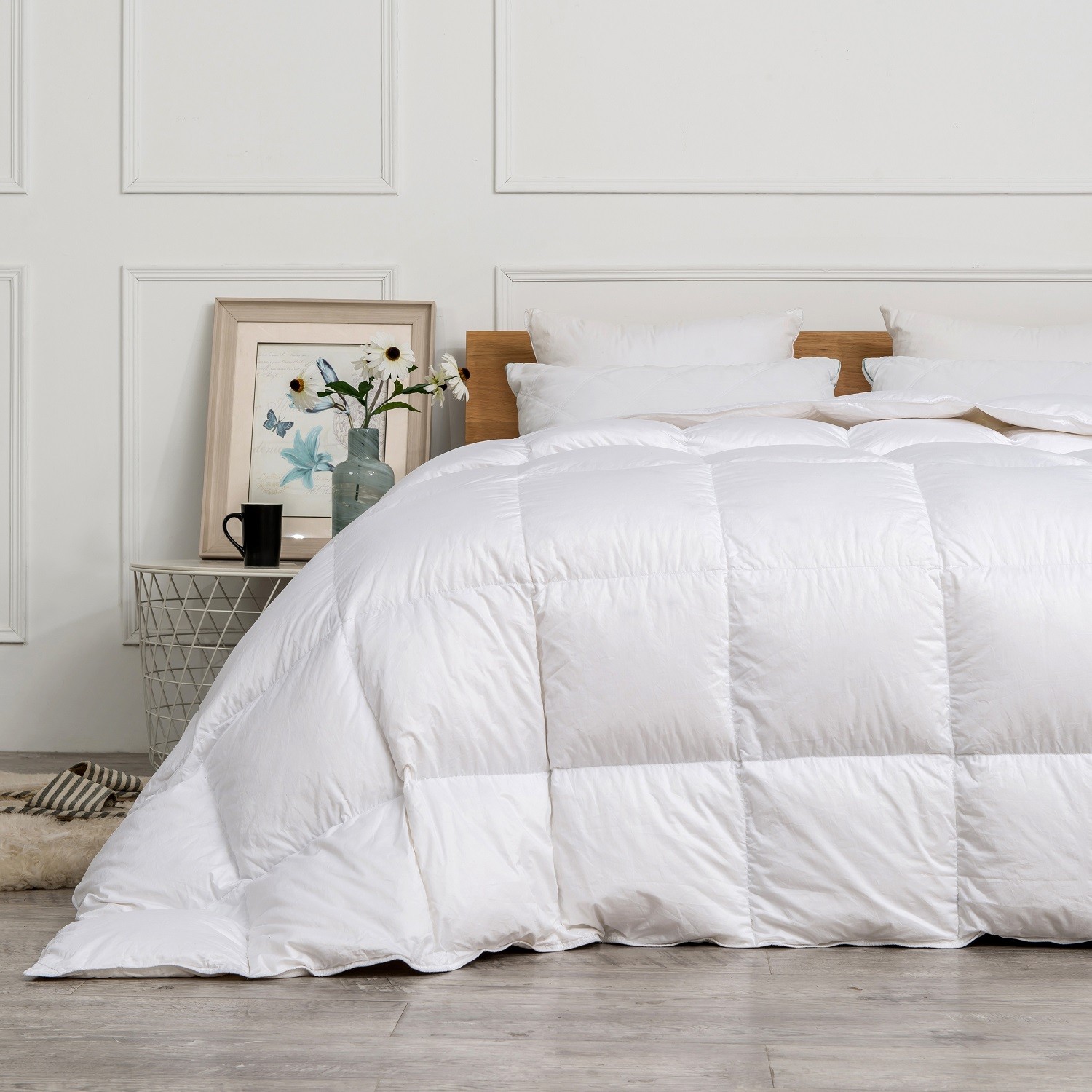 Duvet 3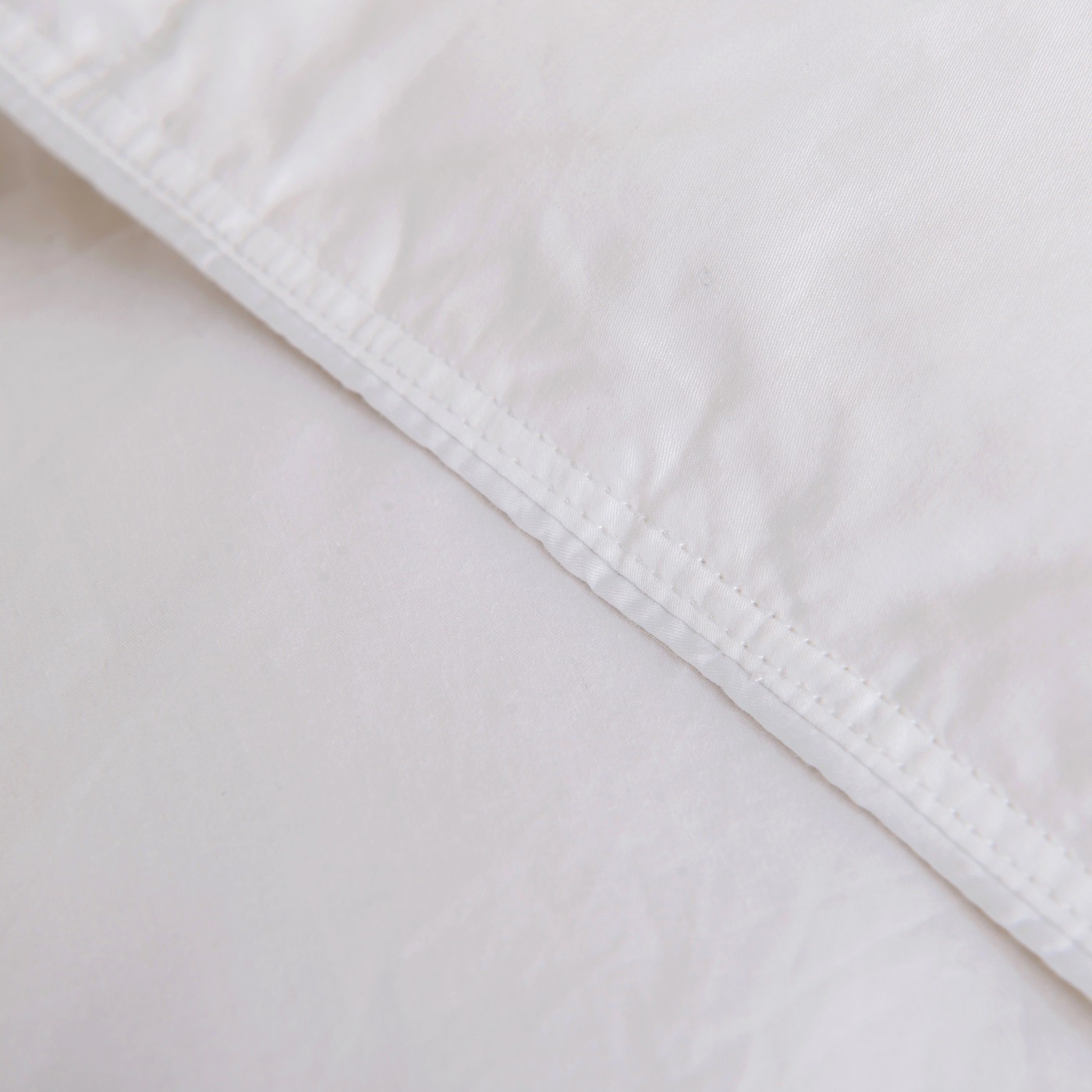 Detail 1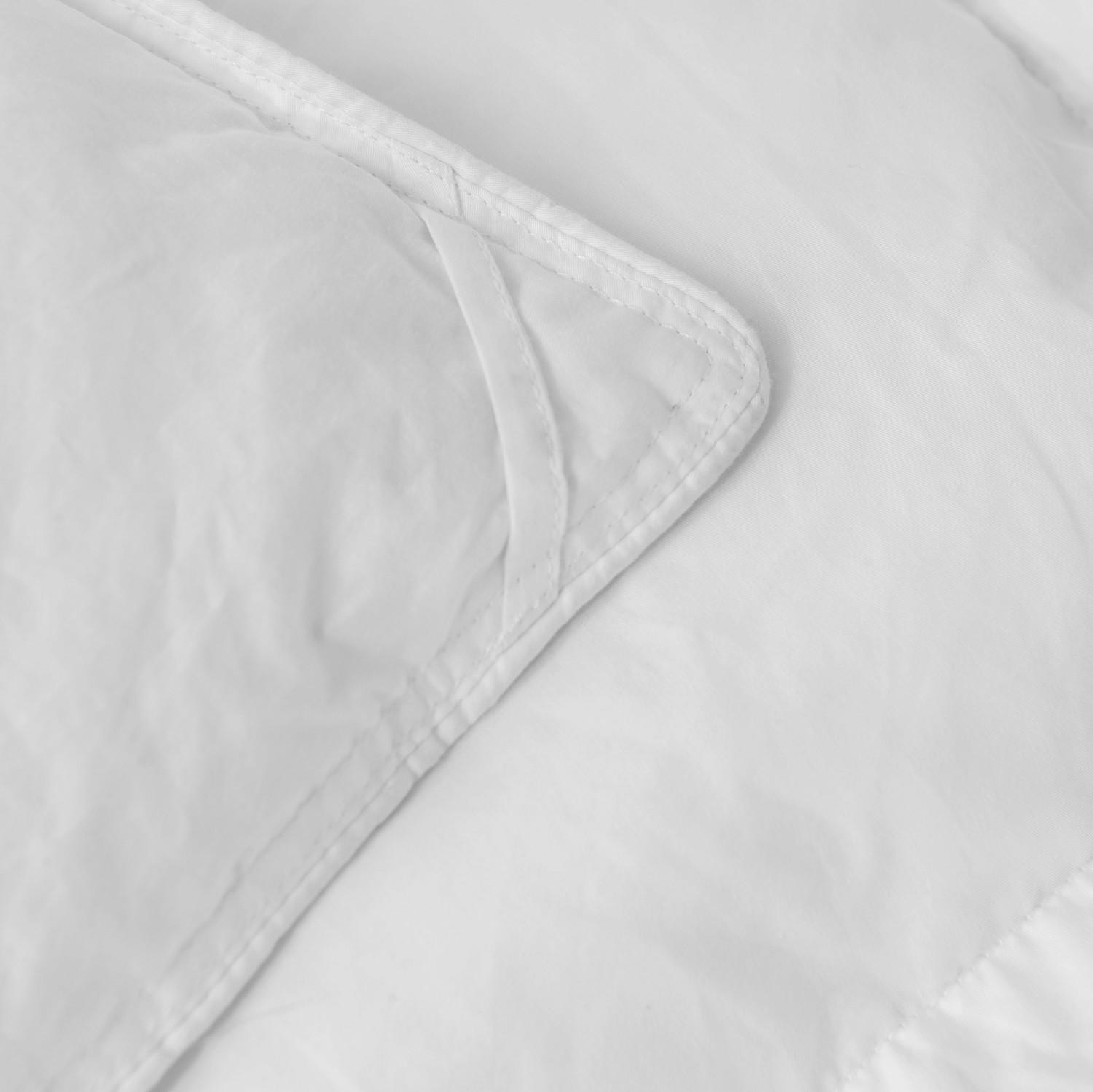 Detail 2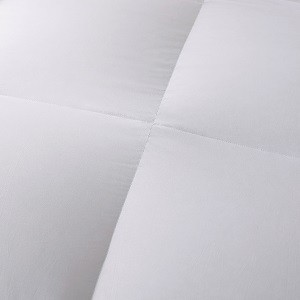 Detail 3

Frequently Asked Questions
What is the Winter duvet?
The winter duvet is generally characterized by warmth retention and softness, and comfortable and soft touch. The winter down duvet not only has good warmth retention and softness, but also has no sense of oppression and stuffy heat, and also has the function of moisture absorption and perspiration. In addition, the duvet is very durable, does not knot, does not deform, and will not be damaged in normal use for two to three decades. It is a good choice for keeping warm at home in winter
Why to choose the quilt filled with down?
1. Good heat preservation effect
The down quilt has the characteristics of high warmth retention, strong elasticity, high fluffy degree, and light, soft and soft. The down quilt is made from the fluff on the abdomen of geese and ducks. It is an animal protein fiber with high heat preservation capacity, light and elastic. It is very comfortable to cover the body, which is not achieved by cotton quilt.
2. More comfortable to use
The down quilt is very breathable, dry, moisture repellent, and not as easy to harden as the cotton quilt. The down quilt has a large air storage capacity and good temperature insulation. It can keep the temperature of the human body in the quilt, and is not easily affected by the indoor temperature. This means that the down quilt can be used in ordinary rooms. It does not have to be used at a very low temperature. It can be used in spring, autumn and winter.
Now the duvet is also more advanced. For example, the "Rokaff" brand has directly developed the partition insulation technology
A partition insulation goose down quilt of Ollie Castle has been produced, which can be filled in different areas according to the warmth requirements of different parts of the human body. For example, if the abdomen is prone to cold, the abdominal area will focus on increasing the amount of down filling, bringing a more comfortable and warm sense of sleep
Accept.
3. Durable
The duvet is very durable and easy to maintain. When using the down quilt at ordinary times, just pay attention not to be scratched by sharp objects, do not directly expose to the sun, and regularly put it in a ventilated place to dry to maintain the down performance. And it can make people stable, and effective sleep aids make people more relaxed.
why should you buy from us?
1.More than 15 years hometextiles export experience 2.Design and develop department 3.Strict cost contral take you lowest price 4.Customized product 5.Small MOQ